AUSTRALIAN REVEAL OF PROPRIETARY COMPETITIVE DATA *
(* New for April 2022. No-one else has this LOCAL INDUSTRY X-RAY technology!)​​​​​​​
Real-time Local Competitor Data - Google Ads Intelligence - Google Business Profile / Google My Business / Maps - Shopping Ads
Every Advertiser, Every Ad, and Everything Else - We'll Even Include Google Guaranteed Local Service Ads When They Arrive in Australia
No-one Else Can Get Within Cooee!
We were going to retain this "insider" information for our Platinum members inside the Resolute Vault. But given the significant value of the data that has just become available, we decided to reveal specific examples of the technology now being deployed to disclose exclusive competitive data locally in Australia. Given the undeniable "newsworthiness" of this Big Reveal, we wanted more people to be able to benefit from this breakthrough asap.

Platinum members will receive more in-depth explanations and applications of this proprietary competitive intelligence and have an opportunity to get a customised report with real time data for their chosen keywords and location.
APRIL 2022 UPDATE: SEE LOCAL AUSTRALIAN INDUSTRY EXAMPLES
What Makes Us Different?
Competitive Intelligence Hasn't Ever Been Very Accurate. But It's Worse Than We Thought…
After Analyzing 21 Websites Spending $214,300 On Google Ads Every Month, We Found Semrush, Spyfu & iSpionage Reporting 10% or Less of The Actual Results
UPDATE
TARGET LOCATION
Las Vegas, Nevada
Verified Monthly Ad Spend
$12,000
# Search Terms Clicked in 30 Days
202
We made it our mission to solve this decades-old problem. We did.

Finally a Google Ads Analysis Tool Is Here!


We ran some more tests...
Google Search: TAMPA FLORIDA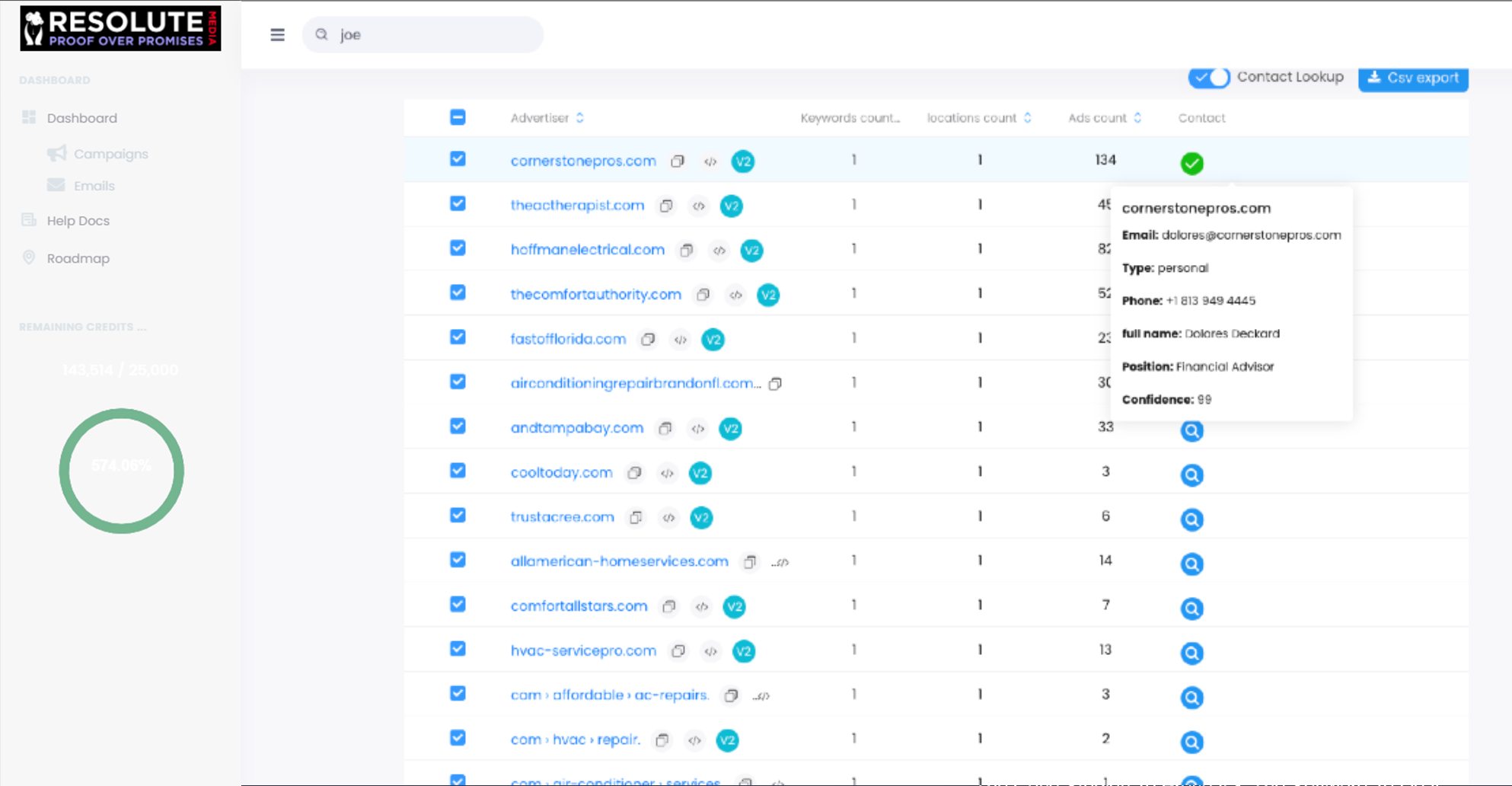 Our Local Industry X-Ray Technology Showed...
46 Advertisers
Spyfu.com shows
4 advertisers
Semrush.com shows
0 advertisers
iSpionage.com shows
5 advertisers
SEE MORE STARTLING TEST RESULTS >>
Guarantee - no other tool even comes close!​​​​​​​
Frequently Asked Questions
For which locations can I find ads?
How fast will I see results?
Do you have a way for me to test this?
What do I do if I have a question?
Want to talk?
Schedule a 20 minute call with us to find out more.
Schedule a Call with Brian Now